The technology sector has grown significantly over the years, changing the way people interact, work, and live. The significant disparity between men and women that exists in this industry, however, continues to be a problem that has to be addressed right now.
In this blog, we'll examine how crucial it is to eliminate the gender gap in technology and look at strategies that help in promoting inclusiveness and diversity in this constantly developing industry.
Understanding the Gender Gap in Technology
The gender gap in the technology sector is growing over time, despite improvements in gender equality across several industries. In tech-related occupations, females are significantly less prevalent. Only 25% of computer science positions and just 14% of engineering positions are held by women, according to the Pew Research Center. This lack of variety is not simply a social issue; it also restrains industrial innovation and creativity.
Importance of Closing the Gender Gap
It is important and beneficial to close the gender gap in technology. It has been demonstrated that diverse teams are more creative and innovative, increasing profitability. Additionally, based on McKinsey research, businesses with diverse workforces are 25% more likely to experience above-average profitability. The inclusion of women encourages creativity and a broader range of ideas, which eventually leads to technical improvements.
Strategies for Encouraging Diversity in Tech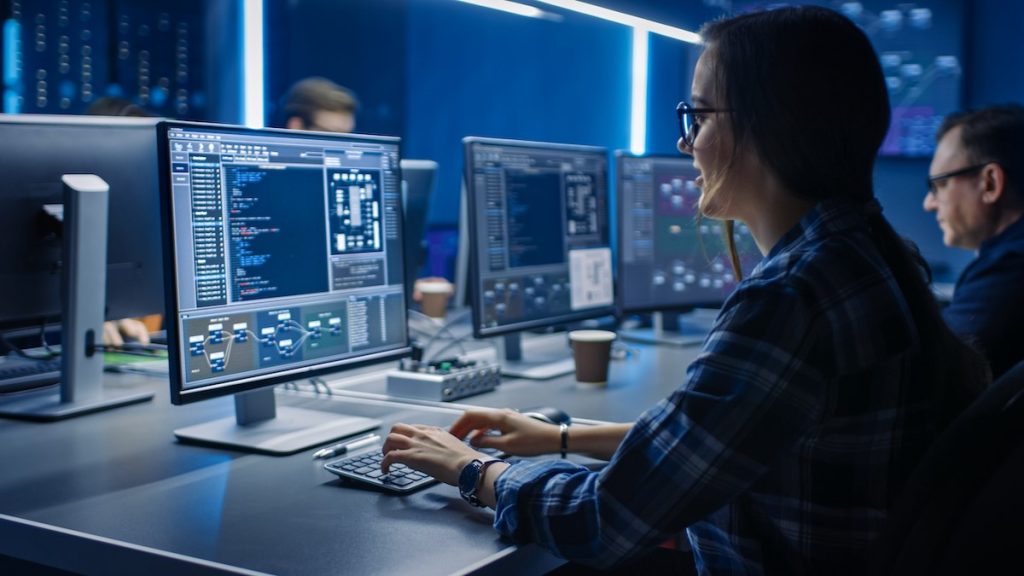 Education and Outreach
Understanding the source of the gender gap is an important first step. The interest of young women and girls in digital occupations may be encouraged by encouraging them to pursue STEM education through mentoring programs, scholarships, and coding workshops. The creation of a pathway for future diverse talent can be facilitated through partnerships between IT businesses and educational institutions.
Inclusive Hiring Practices
Technology companies should review their employment procedures to make sure that there is no racism in the hiring process. Blind hiring procedures, in which candidate names are kept secret after initial review, can reduce unintentional prejudices and encourage fair selection.
Diverse Leadership
Making changes requires promoting diversity at the top level. The advancement of women into leadership roles should be a top priority for organizations. Female leaders may serve as role models and open the door for others to do the same.
Mentorship and Networking
Women can benefit from mentorship programs and networking events that are specifically designed for them. By putting them in touch with business leaders, you can help them navigate possibilities and obstacles in the workplace.
Inclusive Company Culture
It is crucial to promote an inclusive work atmosphere. Companies should develop guidelines that support fair compensation for equal work, flexible work schedules, and work-life balance. A more equal workplace can be achieved through promoting open communication about gender-related problems and offering opportunities for professional growth.
Transparency and Accountability
Tech companies should be held responsible by publicly disclosing diversity statistics, such as hiring, promotion, and pay rates. Due to this openness, efforts to close the gender gap may be accelerated and advancement can be evaluated.
Corporate Social Responsibility (CSR)
Technology businesses may use their resources and influence to promote projects that aim to close the gender gap. Making a big difference may be accomplished by collaborating with groups that work to support diversity, give mentorship, and offer educational opportunities.
The Way Forward
It is a strategic necessity that promotes innovation, creativity, and commercial success for the technology sector to close the gender gap. This is not simply an issue of justice. For the tech industry to become more fair and successful, it is crucial to encourage diversity through mentorship programs, inclusive hiring procedures, and other programs. Tech companies have the potential to usher in an unprecedented period of growth and innovation that benefits people, organizations, and society at large by aggressively addressing the gender gap and accepting diversity.
Disclaimer: Any opinions expressed in this blog do not necessarily reflect the opinions of Gibbous. This content is meant for informational purposes only.